2011: The Year of the Muppets
on
January 5, 2011
at
12:00 am
I have some confessions to make…and they have to do with Muppets.
Confession 1) I have been obsessed with The Muppets for the past two months.
It all started when a good friend of mine told me that there have been some pretty funny and insightful comparisons on the internet between The Muppet Show and the current NBC show, 30 Rock. It just takes a quick Google search to find the similarities as both shows are about a the hapless main character trying to corral a cast of yahoos together to make a variety show. It's kinda funny to see the similarities, but it's also interesting to note that 30 Rock has used Muppets two or three times. At any rate, this got me thinking about The Muppets.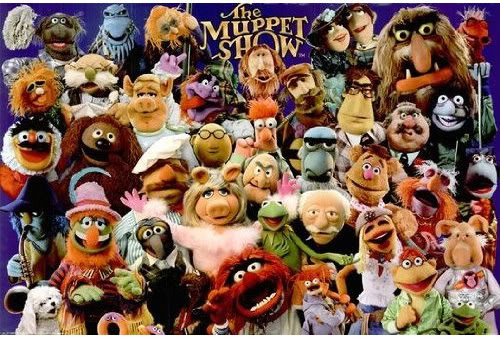 Confession 2) I had never watched The Muppet Show or seen any of the Muppet movies all the way through.
Granted, I was born 7 months after the last Muppet Show aired, but to not see any of the movies is a little inexcusable. I did however watch a ton of Muppet Babies when I was a kid. All that being said, I have been watching as many YouTube clips of The Muppet Show as I can, and that show is great. How is it not still on their air somehow? I also DVRed The Muppet Christmas Carol and The Muppets Take Manhattan on The Hub over Christmas, so I'm getting caught up.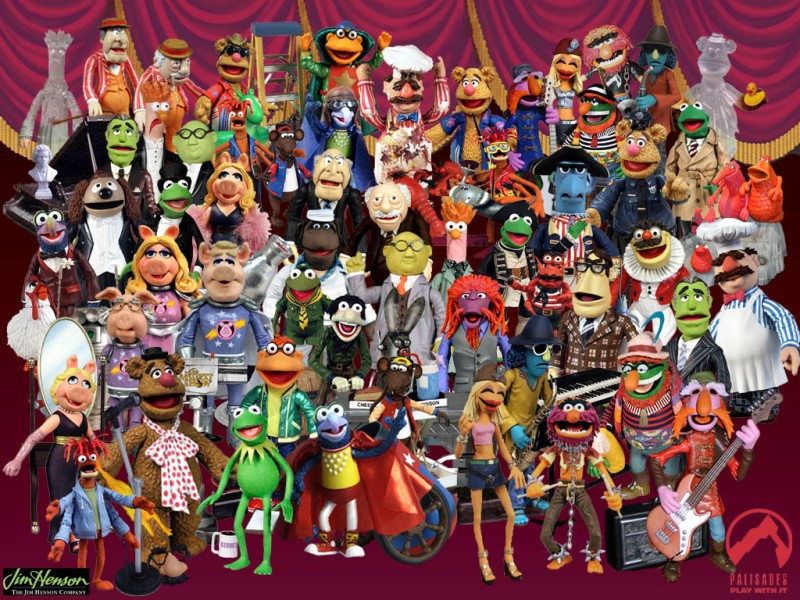 Confession 3) My newfound Muppets obsession has lead me to buying Muppets toys
Yes, I am a grown-up, but that is by age, not by choice. Anyone who knows me personally knows that if we were to go to a Target or Wal-Mart, I'd go to the toy section first. I am a kid at heart, and that's why I'm creating comics for you. Now it is also well known that I have a collector mentality, and I had done a good job keeping it somewhat at bay recently (buying a house will do that to you), but this popped into my head, and now all I want are Muppet toys. Unfortunately, the line of toys I like were made by a company that no longer exists called Palisades around six or seven years ago, and they no longer make them. This has proven somewhat challenging, but eBay can be fun, and my best friend pulled a super-fast turnaround on Christmas gifts by getting me a Kermit and Miss Piggy toy like a week after finding out I was suddenly into Muppets. Bravo.
Confessions over.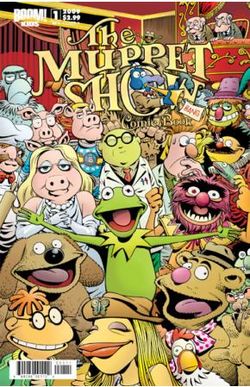 So while I've been obsessing over The Muppets, I found out that Jason Segal (Forgetting Sarah Marshall, How I Met Your Mother) is the writer, star, and driving force behind a brand new Muppet Movie slated for release in November of 2011. Being that Disney has owned the rights to The Muppets for a few years or so, this movie will have full-backing of the Disney marketing juggernaut as they have dubbed 2011, "The Year of the Muppets."
So coming full circle, because I'm currently obsessed with the Muppets, I'm super excited for 2011. Hopefully, we will see a resurgence of Muppets in various places like late night talk shows and maybe (hopefully) an all Muppet episode of 30 Rock. (Hey, they did a claymation episode of Community.) There is also an AMAZING Muppets comic that started last year by Roger Langridge. I will of course be collecting as many out-of-stock Muppets toys as my wife will allow.
ALSO, FAO Schwarz has a Muppet Whatnot Workshop where you can build your own Muppet for $99.99! Take that Build-a-Bear!!
Enough rambling. You can tell I'm excited about Muppets. But just think, if you get into the Muppet spirit, 2011 can be just as fun for you too.