The Right Time, The Wrong Me
on
February 4, 2011
at
12:00 am
There are few times in the year where you are asked a seemingly random question or faced with an otherwise unknown problem, but you unquestioningly know the answer.
Such an instance happened to me a few days ago.
A coworker who occasionally likes to trade movie quotes and trivia with me approached my desk. He seemed unsettled, and his inquiry confirmed my suspicion. He said, "Brian, I've got a movie quote for you, but I can't remember where it comes from, so this one I'm actually asking for, not trying to stump you."
Intrigued, I turned away from my spreadsheet and asked him what the quote was.
He said, "Badges? We don't need no stinking badges!" in his best spanish accent.
I had it. I really had it. You may think you have it right now reading this, but you probably don't. This was my answer.
"Well, that could come from one of three main sources that I know of. 1) The line was parodied in the Weird Al Yankovic movie UHF where when the host of an animal TV show was asked if he wanted badgers, he said 'Badgers? We don't need no stinking badgers!.' 2) The line was used in the comedy classic Blazing Saddles, which is where most people remember it from, but 3) it was originally from the Humphry Bogart movie, The Treasure of the Sierra Madre. Though the original line is often misquoted due to the popularity of the Blazing Saddles version."
He was moderately impressed, and I was impressed with myself. I didn't even have to think about it. It was just there in my head. I've only seen The Treasure of the Sierra Madre once, and I've never seen Blazing Saddles all the way through. Just to check myself, I looked it up to see if the line came from somewhere else, and the internet confirmed my exact answer.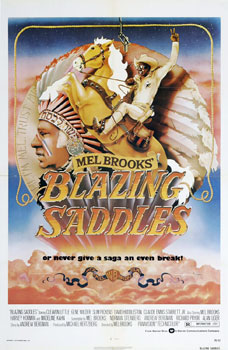 Folks, that was a win like I rarely get these day.
But let me tell you about a much sadder story. It involves the movie, Pootie Tang.
Yes, you read that right. Pootie Tang.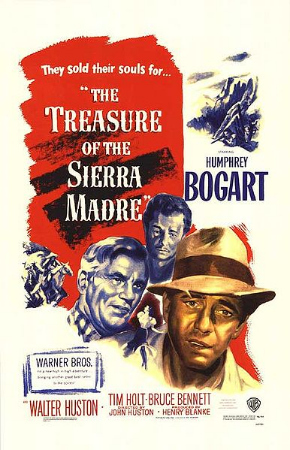 For those who don't remember, don't know, or never cared, Pootie Tang was a comedy that came out ten years ago starting Chris Rock and it was basically a parody of 70's blaxploitation films. It's kinda funny, but really not that great.
One day while in college, my roommate and I were flipping through the channels and we stumbled upon Pootie Tang right as it was starting. After about 2 minutes into it I expressed that I was going to change the channel, but he stopped me by producing one of the greatest pieces of wisdom I have ever heard.
"No, Brian. One day you will be in a situation where will have had to have watched this movie, and if you don't finish this right now, you will never see it again."
Ludicrous, but profound.
So we watched this ridiculous movie all the way to the end. There were some laughs, but otherwise, not really worth your time.
Skip forward about 3 or 4 years to where I have just started dating my future wife. In our early stages of dating we went to a lot of game nights. Having not really played many board games since I was a kid, I didn't know what to expect. Turns out my pop culture and sport knowledge dominate in team Trivial Pursuit. So much so that after a game night, one of her friends called her up and said, "Your new boyfriend is a baddass at Trivial Pursuit."
Indeed.
At any rate, during a heated game of a recent edition Trivial Pursuit or Battle of the Sexes, a fateful card was pulled. It said something to the effect of, "This 2001 comedy that parodied 1970's blaxploitation films originated on the Chris Rock Show."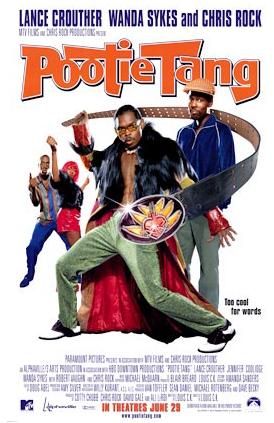 I had no idea.
Don't Be a Menace to South Central While Drinking Your Juice in the Hood? No, that was the Wayan's Brothers.
I'm Gonna Git You Sucka? No. Wayans again.
Then I kept thinking Orgazmo (when I really meant Blankman), but that was Damon
Wayans.
How
many Wayans brothers ARE there!?
Time was running short, and all I could say was, "Orgazmo" when that was the worst choice of all my thoughts.
"Pootie Tang," read the answer.
Noooooooooo………..It all came rushing back to me. The old college apartment. That day of channel-surfing. My roommates illogical, but sound reasoning for watching the movie.
He was right. I had one shot for that situation in my entire life. The universe had set me up for great trivia success. And I blew it.
I wish I could tell you there was a moral to these two stories, but I can't other than to say, sometimes you got it, and sometimes you don't.