What's Friday's Entertainment – 4-8-2011
on
April 8, 2011
at
12:00 am
Our Friday Blog segment "What's Friday's Entertainment" continues. As is the custom, we will look at 1) What movies are coming out, 2) What movies are tops in the box office, 3) What DVD/Blu-Ray might be better, or 4) a Wildcard of my choosing.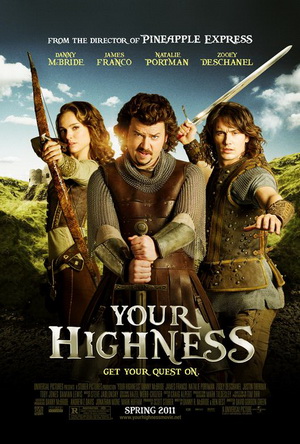 1) What movies are coming out?
Your Highness
Hanna
Arthur
Born To Be Wild
Soul Surfer
2) What's tops at the box office?
Hop
Source Code
Insidious
Diary of a Wimpy Kid: Rodrick Rules
Limitless
3) What DVD/Blu-Ray might be better?
(Let's give these movies a shot.)
4) Wildcard!
Well, well, well. We've finally reached a Friday where it's safe for adults to go back to the theater. After a few weeks of kids movies dominating things, there are three movies that the 18 – 35 (and up) crowd can get to.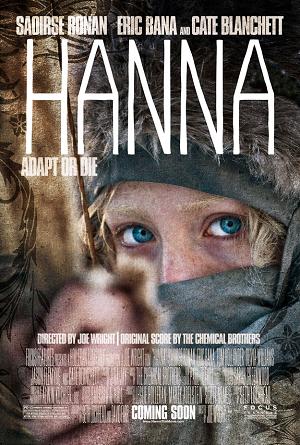 If you're looking for comedy and you're not in high school, Your Highness is your bet. This is the first movie I've actually wanted to see in theaters in 2011. I can't guarantee that it's good, but Danny McBride is one funny guy. And I don't even watch Eastbound & Down, which is supposed to be hilarious.
If you're looking for comedy and you're still in high school, you probably love Russell Brand (I do not know why because he is incredibly annoying), and you're already going to see Arthur. To me, it looks horrible, and I don't know why anyone would want to watch Russell Brand for two hours, but to each their own.
If you're out of high school and looking for drama, and surprisingly action, look no further than Hanna. This movie has grown on me after seeing a trailer or two, and it's getting solid reviews from critics (taken with a grain of salt). This may be one to watch.
As far as the Wildcard, that's my personal experience. I'm gong to see Cirque Du Soleil for the first time, and I'm super pumped. My wife bought us tickets and we're going on a real date. Imagine that.
So hopefully we all have fun with our Friday choices 🙂