I Had A Great Memorial Day Weekend!
on
May 30, 2011
at
10:04 pm
Here in America, this past weekend was Memorial Day. It's where we remember and honor those who served and lost their lives in the United States Armed Forces. It gives the country a great and noble reason to be able to take it easy and remember why we have it so good.
I was able to spend the weekend really getting a chance to do a lot of relaxing, reflecting, and getting in touch with all things Comics and Movies.
For this weekend was Comicpalooza!
Comicpalooza is a comic and pop culture convention held in Houston, TX. It's not quite the San Diego Comic Con which most people are familiar with, but it is a large-scale comic convention nonetheless. I was able to hit up the con after work on Friday and then most of the day Sunday with my best friend. We toured the dealer floor, walked through artist alley, saw a real life Quiddich match, and I think I caught a flash mob of some sort. I couldn't tell, we just walked up on it.
I was able to grab some great toys that I had been searching for, much to the eventual chagrin of my wife 🙂
I got this Rowlf from the Muppets for super cheap. I bought a huge collection of Muppet toys earlier in the year, and this must-have piece wasn't in the set. My collection is getting more and more complete. I'll have to post pictures of the whole thing some time. The baby grand piano that came with Rowlf is one of the best toy accessories I've ever seen. (The bust of Beethoven is pretty cool too.)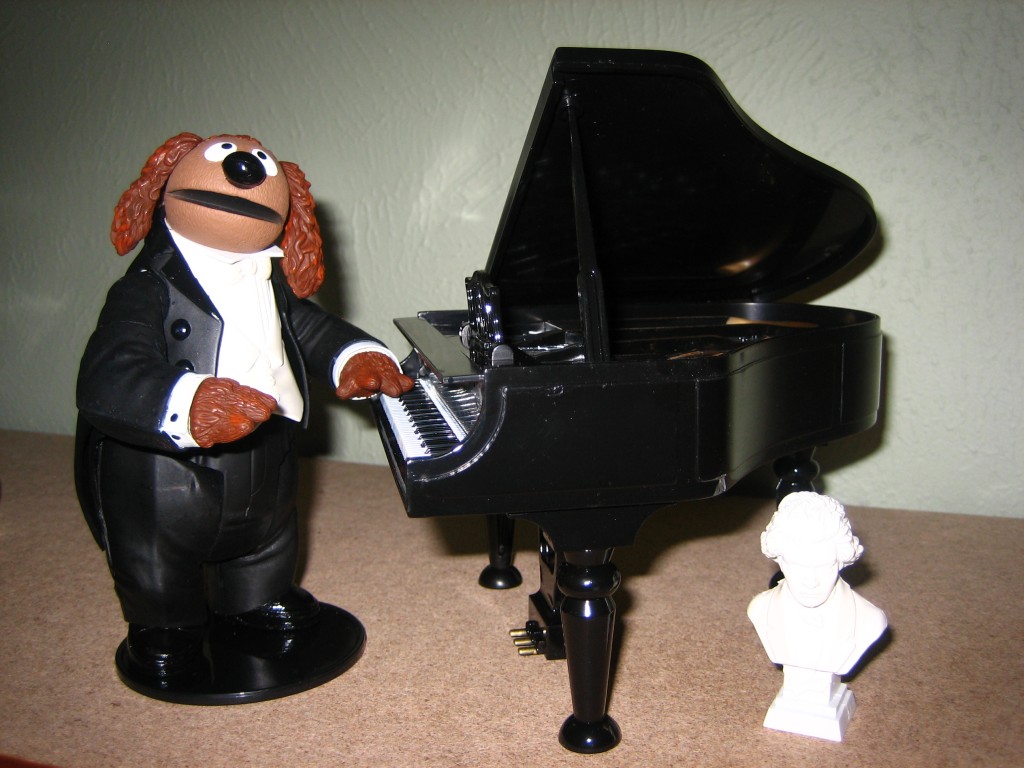 I also nabbed these Japanese Transformers imports. These types of figures are called Revoltech by Kaiyodo and are extremely posable, as you can see. I only found Hot Rod (now called Hot Rodimus for trademark purposes) and Ultra Magnus (who is just an Optimus Prime repaint). One day I hope to get Optimus Prime, Megatron, and Starscream 🙂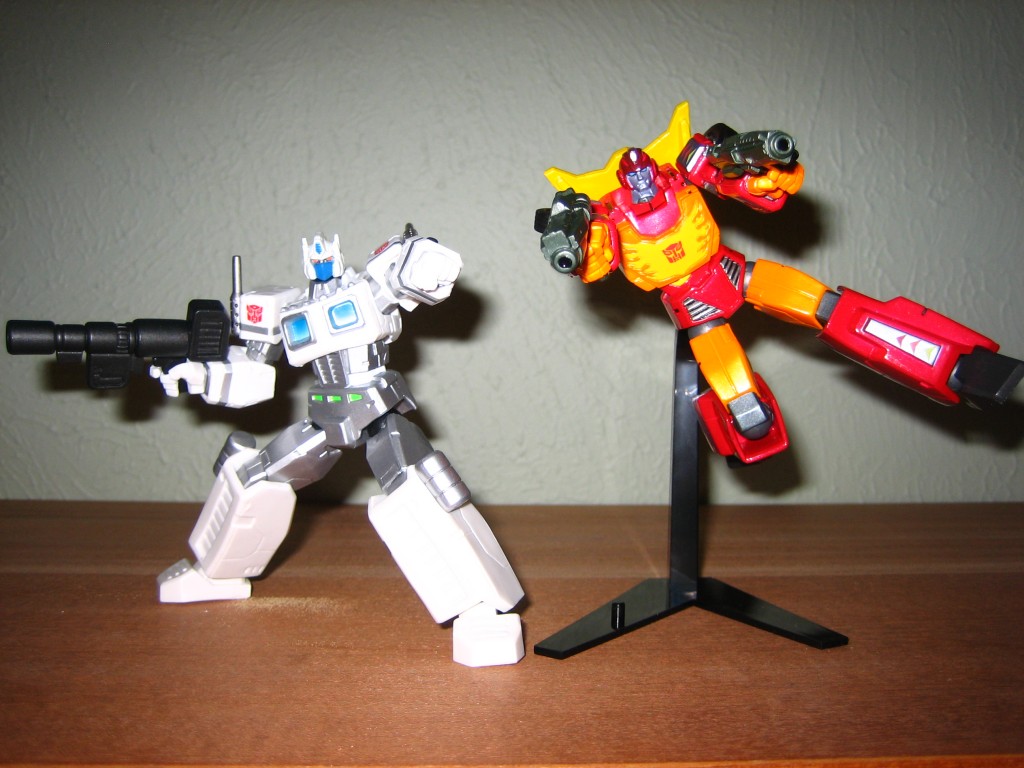 I also finally got a Star Trek: The Next Generation toy of Captain Piccard as the Borg, Locutus. I've been casually looking for this toy for years and a nice dealer sold it to me for cheap.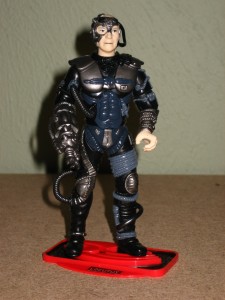 We also got to check out Steve Jackson Games, which is currently my favorite game company because they publish both Munchkin and Revolution! Both of which I highly recommend. They made a big Munchkin announcement this weekend that they are going to have a tie-in to the new Conan Movie. Very Cool. Also extremely cool was that I won a copy of their board game, Frag, in a raffle. I am super pumped about this. Frag is a basically a first person shooter…as a board game. So that means I might actually be good at this type of FPS. Plus, I got Steve Jackson to sign my game!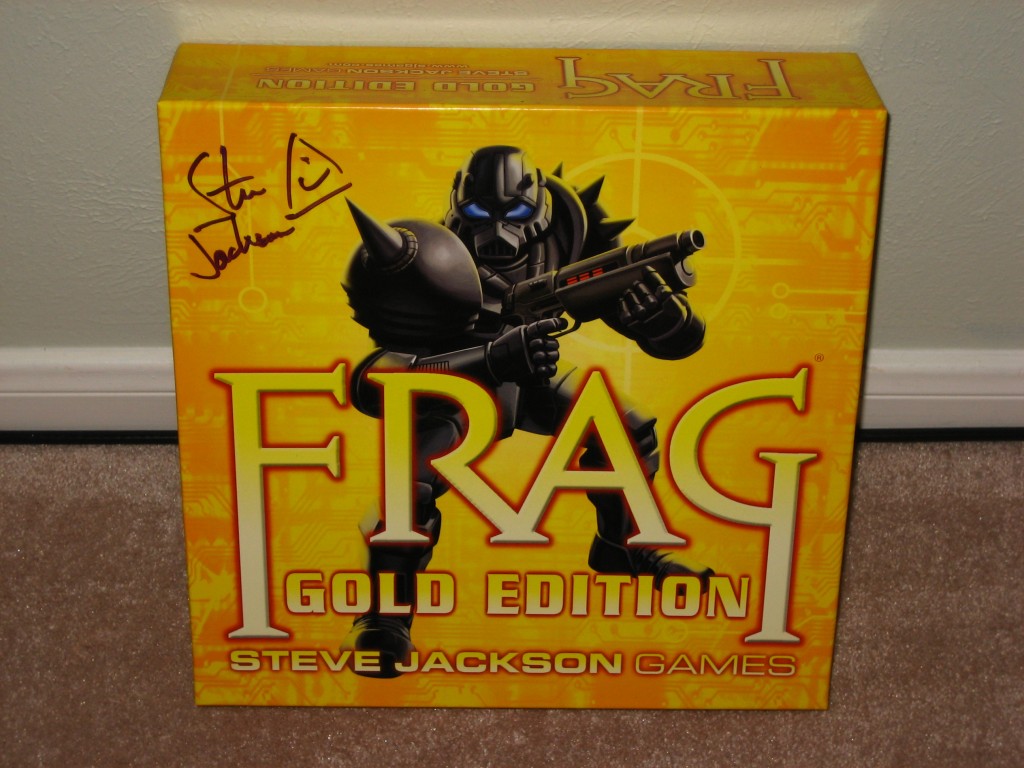 I wasn't able to attend the con on Saturday because my wife and I attended a super fun wedding. The most interesting thing about the wedding, besides the amazing food at the reception, was that there was about a three hour break between the ceremony and the reception. So what did my wife and I do? We went to see a movie of course! That's right, we saw Pirates of the Caribbean: On Stranger Tides in the middle of a wedding wearing our formal wedding clothes. I thought the movie was incredibly fun, but the again I'm a sucker for all the Pirates of the Caribbean movies.
I unfortunately was not able to see The Hangover: Part II this weekend due to my own time constraints with chores and this comic. We did however get to watch Inglourious Basterds for the first time. It arrived in the mail on our Netflix queue a few months ago, but we hadn't been able to watch it until now. I have to say it was a decent movie. I expected it to be more historically accurate, but that was my own fault. As far as Tarantino movies go, I'd rank it in the middle of the pack. Kill Bill (Vol. 1 and 2) is still the best. Followed by Pulp Fiction, then Death Proof, Inglourious Basterds, Reservoir Dogs, and finally Jackie Brown. You can disagree with me all you want, but Reservoir Dogs does not hold up over time, and I would rate Kill Bill: Vol. 1 & 2 in my personal Top Ten of all time almost any day of the week.
Oh, and my wife and I bought new kayaks (yet to be delivered) and got to use our new grill. So all in all, this was a great weekend, and now you know why there was a short hiatus in comics here at Film Strip. Don't worry, back to regularly scheduled comics on Wednesday.
Have a great week everybody!